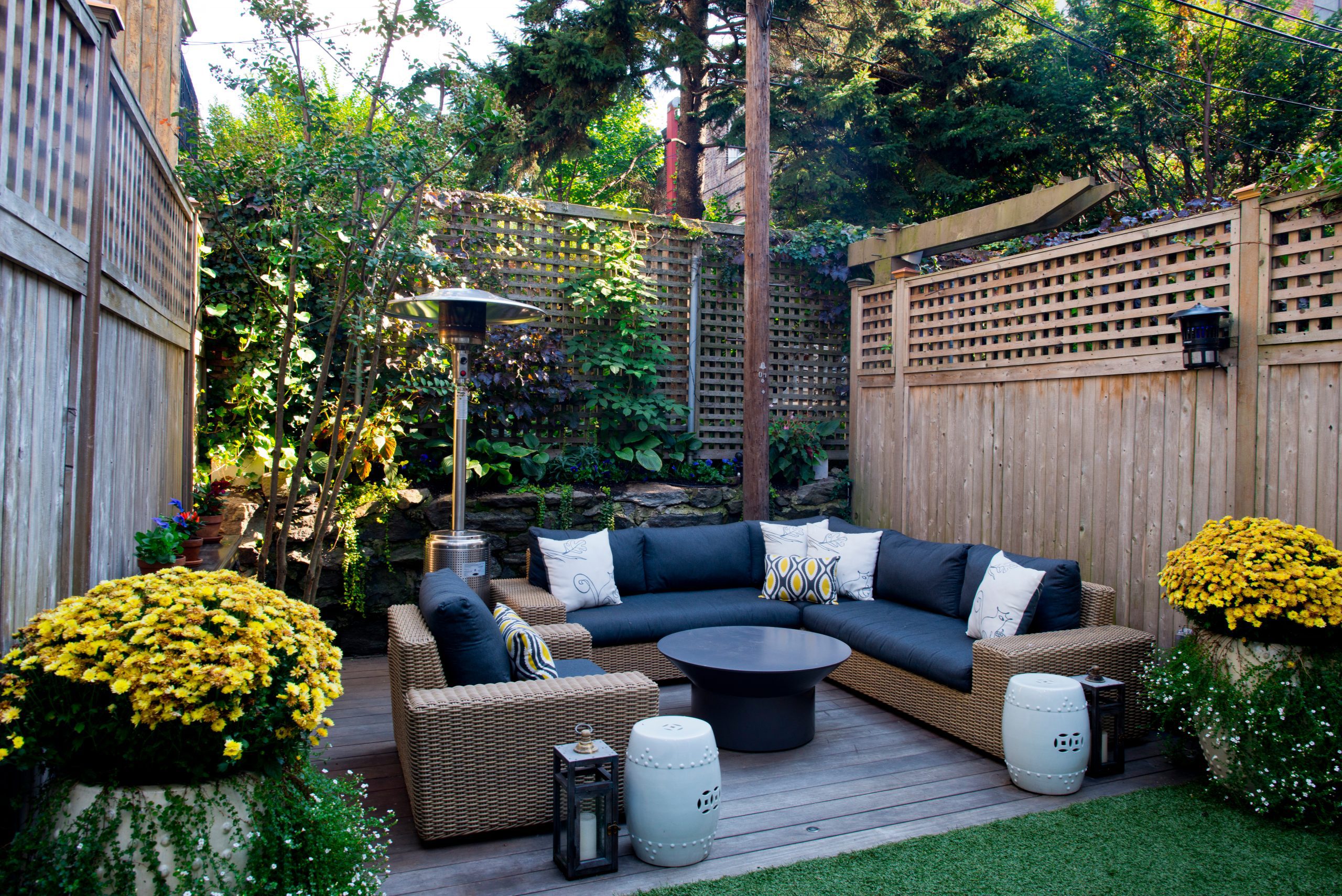 Have you been dreaming of a relaxing summer escape to a paradise, but have remained hesitant of travelling due to ongoing restrictions around the world? If so, make sure you make note of these outdoor living trends to help transform your yard space into the backyard paradise you've been dreaming of. 
With the arrival of summer, outdoor living trends and design ideas tend to pique the interest of individuals looking to make the most of their backyard space. And as the popularity of outdoor living continues to grow, homeowners are quickly looking to move aspects of their indoor lifestyle to their backyard spaces, to take full advantage of the summer weather. 
After having spent the past year indoors, we know you're looking to bring a whole new meaning to "backyard paradise" this summer. So whether you're looking to upgrade an existing space or redesign your backyard entirely, we've got you covered with 4 more outdoor living trends to watch out for this summer.
Outdoor Furniture Fit For Year-Round Use
One of the most important things to remember when designing (or redesigning) your outdoor living space is that everything should be fit for year-round use.
Of course, with the exception of snow-filled days where you'll want to make sure you winterize your outdoor amenities, your backyard paradise should be fit to weather any storm. This might mean considering outdoor heating for those cooler nights, seeking out all-weather outdoor furniture, and making sure you have a storage space on standby (ex. Shed, storage bin, etc.), just in case anything needs to be quickly brought in.
Garden Spaces To Liven Up The Backyard
The benefits of nurturing a beautiful garden space are often overshadowed by the luxuries of other outdoor living amenities. However, gardening has been found to provide a number of health benefits, both physical and mental! And while the addition of a garden space doesn't necessarily mean you need to start relying on yourself to grow all your produce at home, the added foliage of growing crops never fails to add a sense of calmness to every backyard space.
Make Outdoor Lighting A Priority!
There's nothing worse than limiting the luxuries of your outdoor living space to the number of hours in a day with sunlight — especially since some of the best memories and conversations take place deep into the night!
When it comes to lighting up your outdoor living space, your options are plentiful. While we recommend natural gas torch lights, you may choose to install outdoor fairy lights or even simple lawn lights — the choice is yours! You'll know what you need to best accommodate your vision.
For more information on how to use lighting to elevate your outdoor living space, check out this article!
Fire Pits To Bring The Entire Family Together
Nothing beats late-night summer s'mores and stories by the fire pit! Fire pits allow you to continue entertaining your guests long after the sun goes down. They don't only offer a great source of late-night warmth but create an irreplicable summer atmosphere.
Alternatively, if you're looking for something more luxurious, you may want to consider a fire-table. They are just as amazing for every late-night conversation and add a unique sense of style!
It's Time To Make Your Summer Count!
Regardless of how you choose to design your outdoor living space, we know you can't go wrong — especially with these outdoor trends in the back of your pocket! The only thing left to do is get started on outdoor living space and enjoy the beautiful days ahead!
For more outdoor living design tips and advice from The Gas Guys, be sure to check out our other articles, or contact us to learn how we can help your design the backyard of your dreams!