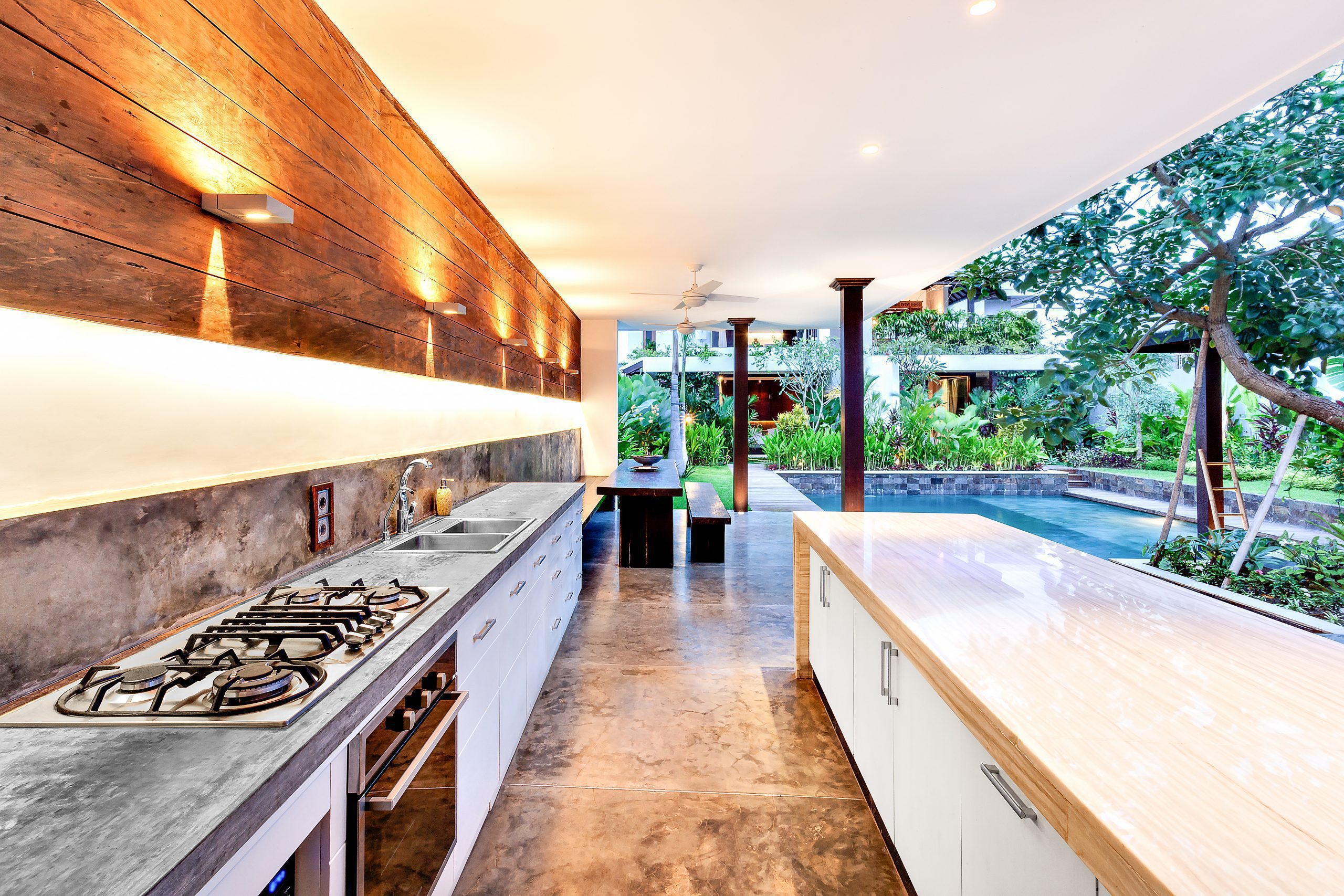 With the warm summer weather and sunny blue skies, there's nothing more satisfying than gathering your friends and family for a beautiful outdoor meal. That being said, while backyard dinners may sound perfect, it's easy to forget about the hassles of hauling food and supplies back and forth between your backyard and your kitchen — especially if you're in immediate need of an important ingredient! 
If you're looking to step up your outdoor living game this summer season then consider designing, or redesigning, an outdoor kitchen of your own! Custom outdoor kitchens help make sure you never grease up and overheat your house again, all while ensuring your kitchen essentials are within an arm's reach for the best backyard meals — now where do you start? 
To help you navigate what seems like an endless sea of outdoor design possibilities, here are some of our top outdoor kitchen design ideas to help you welcome the best summer season yet!
Pizza Ovens for a Taste of Italy
If you're sick of ordering for delivery or tired of baking frozen pizzas, then bring your dough game to the next level with a pizza oven. If you're looking to design the outdoor kitchen of your dreams, this little piece of Italy will bring an entirely new meaning to authenticity for your cooking. Moreover, if your outdoor kitchen doesn't already have a pizza oven, various non-custom pizza oven options are available to add to existing outdoor kitchens, so you can still infuse your food with that mouth-watering pizza oven flavour!
A Beautifully Functional Patio Dining Set
What good is an outdoor meal if you have nowhere to eat? Selecting the right patio dining set is critical to the outdoor dining experience! From the comfort of the chairs to the functionality of the table itself, when selecting your outdoor dining set you'll want to take into account its durability, as your outdoor living space should be able to withstand all four seasons — through the rain, wind, and even snow! Depending on the climate of where you live and the aesthetic of your outdoor living space, different materials (wood, stone, etc.) may better suit your needs than others.
Backyard Refrigerator Drawers and Storage
Refrigerated or not, you NEED to make sure you design your outdoor kitchen with optimal storage space! Too often do homeowners underestimate the amount of storage they'll need outdoors. Many people often think they'll be able to quickly run back indoors if they need anything, but eventually learn how much of a headache that becomes and realize how counterintuitive that is to why they built their outdoor kitchen in the first place! Most storage options cater perfectly to any design ideas, but you'll definitely want to make sure you place them in easy-to-access areas.
Now that you have some of the top outdoor kitchen design ideas to bring to your backyard, the rest is up to you! For more design tips and advice from The Gas Guys, be sure to check out our other articles.