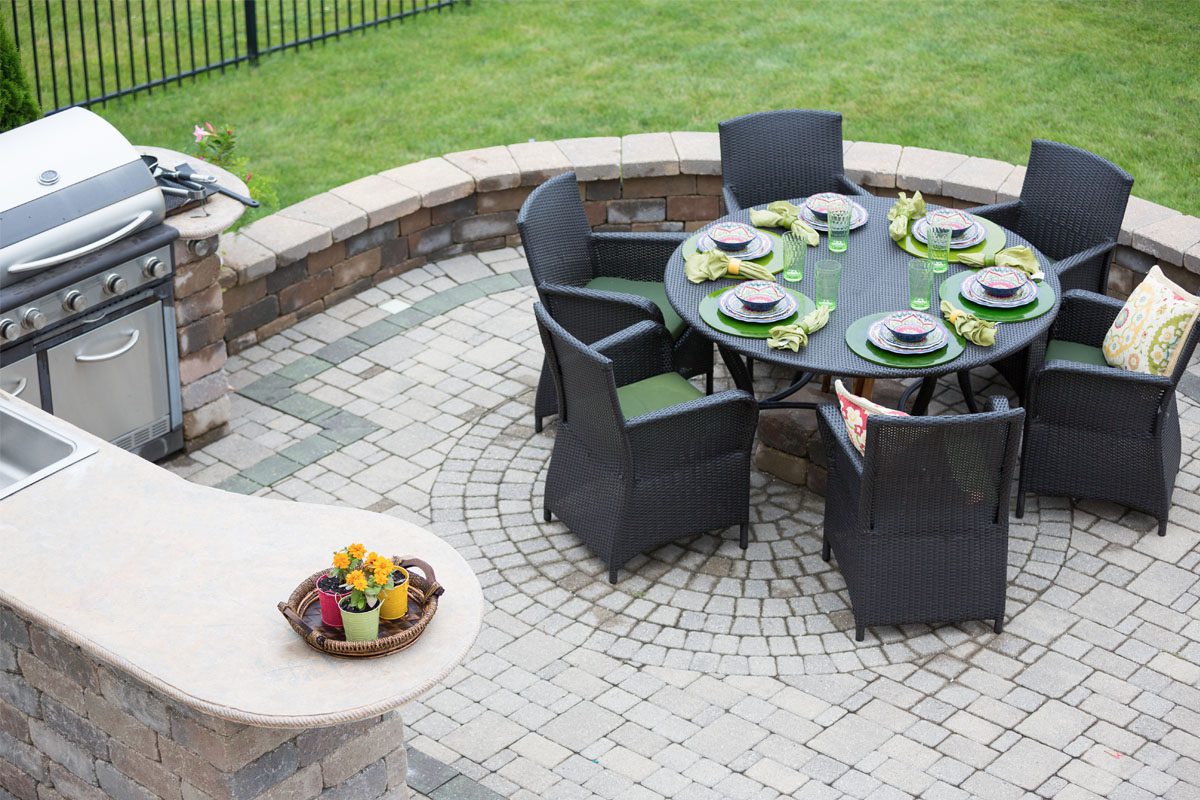 With the spring season coming to a close and the summer sun in sight, there's never been a better time to prepare your outdoor living space for the upcoming months with the hottest outdoor living design tips of 2021!
The summer season is the ultimate time for outdoor living. This year, however, with more and more people prepared for stay-at-home orders and home vacations, homeowners around the world are looking for ways to transform their outdoor spaces from featureless and outdated areas into luxurious, warm-weather escapes. 
Whether your outdoor living space has been in full operation since the end of winter or just beginning to come out of hibernation, if you're looking to take full advantage of the summer season ahead, it's time you take the necessary steps to turn your backyard into a summer paradise you can be proud of.
To help you prepare for the home vacation season ahead, here are our 3 favourite outdoor living trends and ideas to consider to help keep your backyard looking its best for the summer, and long after that as well!
Install Outdoor Heating
Trust us, we know — the thought of installing outdoor heating for the summer seems pretty counterintuitive, right? However, you'll actually be surprised to learn how effective and useful outdoor heating is, especially when it comes to keeping you warm during those late summer night conversations! 
Adding a fire pit or outdoor patio heater might just be one of the best additions you'll ever make to your outdoor living space. Not only do they add to the cozyness and overall atmosphere of each summer night, but between temperature drops and cool night breezes, outdoor heaters will allow you to make the most of your outdoor entertainment all throughout summer, and far into the fall and winter seasons as well!
Bring in a Hot Tub or Swim Spa
While it's important to first ensure you have adequate space for the addition of a hot tub, a personal home spa may be exactly what you're looking for to truly transform your outdoor space into a backyard paradise. 
Of course, while anyone can add a hot tub to their backyard and a designated "hot tub area" isn't necessarily required, if you're hoping to maintain the overall aesthetic of your outdoor living space, forcing the addition of a hot tub, into a space that you might not exactly have room for, may not be wisest design decision… That being said, you can't put a value on relaxation, and sometimes the pleasure and enjoyment you gain from a single design decision will far outweigh any negatives!
Add an Outdoor Cooking Space
We often describe the outdoor kitchen as the "heart" of every outdoor living space — and that's because they truly are! 
An outdoor cooking or grilling space, such as an outdoor kitchen, is so much more than just another addition to your dream backyard space. Apart from removing the amount of grease and heat generated from cooking indoors, when properly designed, the outdoor kitchen stands as one of the best long-term investments you can make to your home. This is because outdoor kitchens work to not only provide a hub for outdoor entertainment and memories, but the addition of a state-of-the-art outdoor cooking area can serve to increase the overall value of your home as well!
With these design tips, you'll be sure to enjoy a beautiful summer full of relaxation! We hope you enjoy the remainder of the spring season and wish you a safe and amazing summer!
For more outdoor design tips and advice from The Gas Guys, be sure to check out our other articles.