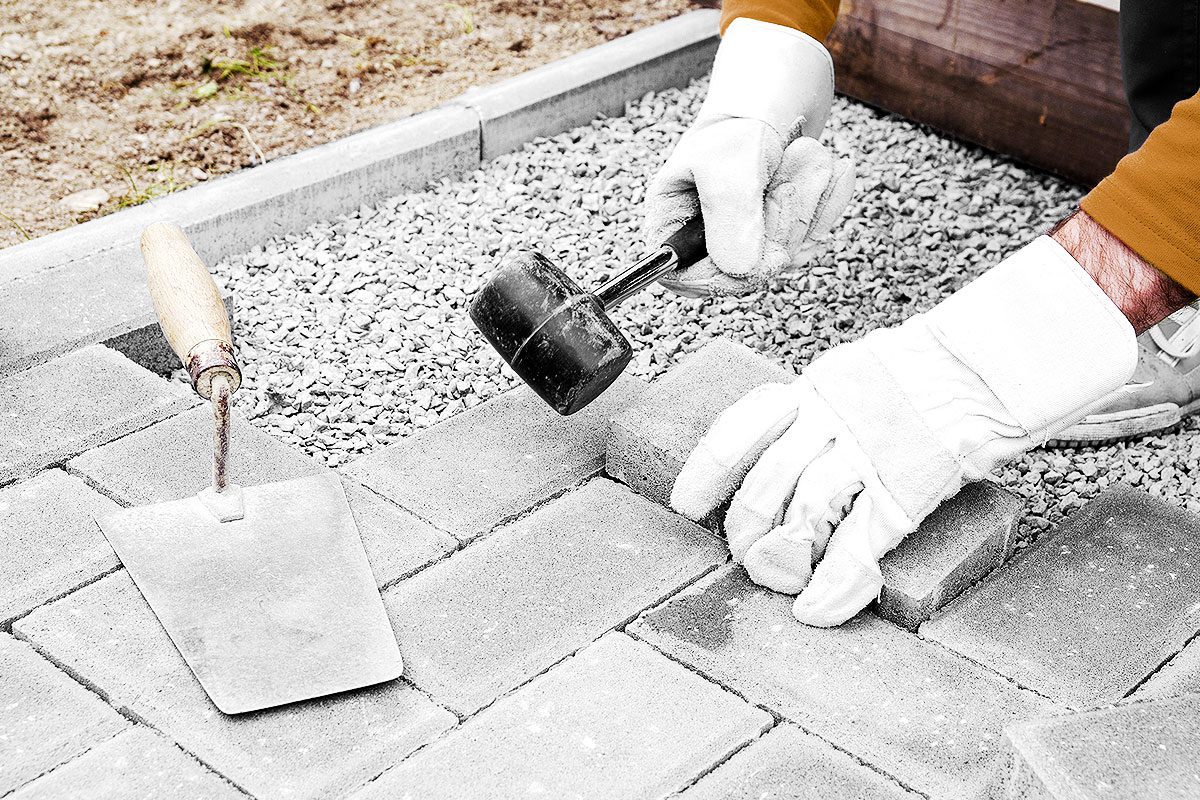 When it comes to building a new outdoor kitchen, the possibilities are endless. There are so many interchangeable aspects of an outdoor kitchen; everything from cabinet colours to LED lighting. Nevertheless, building an outdoor kitchen usually consists of using one specific material as a basis. The three most common materials when building an outdoor kitchen go as the following: concrete, wood and stainless steel. In order to make the most out of your kitchen investment, it is important to be mindful of the material that you choose to work with.
The material you choose should be able to withstand weather effects related to temperature changes, rain, sun, and/or snow. In this blog you can read up on a few options, examine the pros and cons of each type, and discover what's right for your dream outdoor kitchen.
Material 1: Building Your Outdoor Kitchen With Concrete
Concrete is a very durable material that is also affordable and fire-resistant. Some customization options exist for concrete, like incorporating elements such as stone and tile. Using concrete near outdoor kitchen appliances like a refrigerator, oven or island has its benefits as it holds up under extreme heat. As working with concrete requires a certain level of masonry skills, an outdoor kitchen built from concrete is best to be installed by contractors.
Material 2: Wood
Wood has always been a popular choice for building outdoor kitchens, as it is a natural material that blends well with backyards. It also mimics the look and feel of an indoor kitchen, as most indoor drawers and cabinets are made with wood. This material is aesthetically pleasing and allows for plenty of customization options with paint or stain. When it comes to drawbacks for this material, weather does take a toll on wooden equipment if not properly protected. Repeated exposure to weather elements will degrade the finish as well, which can lead to more frequent maintenance down the road.
Material 3: Stainless Steel
For a material to be considered stainless steel, at least 10.5% of it must be chromium. The two most common grades for an outdoor kitchen area are 304 and 316 (marine grade). Bare stainless steel can be quite attractive, as it provides a modern and sleek look. With that said, the main issue with the stainless material is that it is stainless, but not stain proof. Weather and everyday wear-and-tear can contribute to rust, corrosion, scratches, and possible stains if not properly cared for. Otherwise, stainless steel is resistant to heat and chemicals and will not potentially fade or crack like other materials.
After reading up about 3 basic building materials, consider which material would be the most beneficial for you and your outdoor living space. If you live in an area where rain or snow seems endless, wood probably won't be ideal for your outdoor kitchen. If you need any assistance with maintaining or creating your outdoor kitchen, feel free to give us a call. The Gas Guys is a South Surrey based outdoor living studio specializing in custom outdoor kitchen designs and installed. We have had over 20 years of experience working with outdoor kitchens and can cater you to your every need!