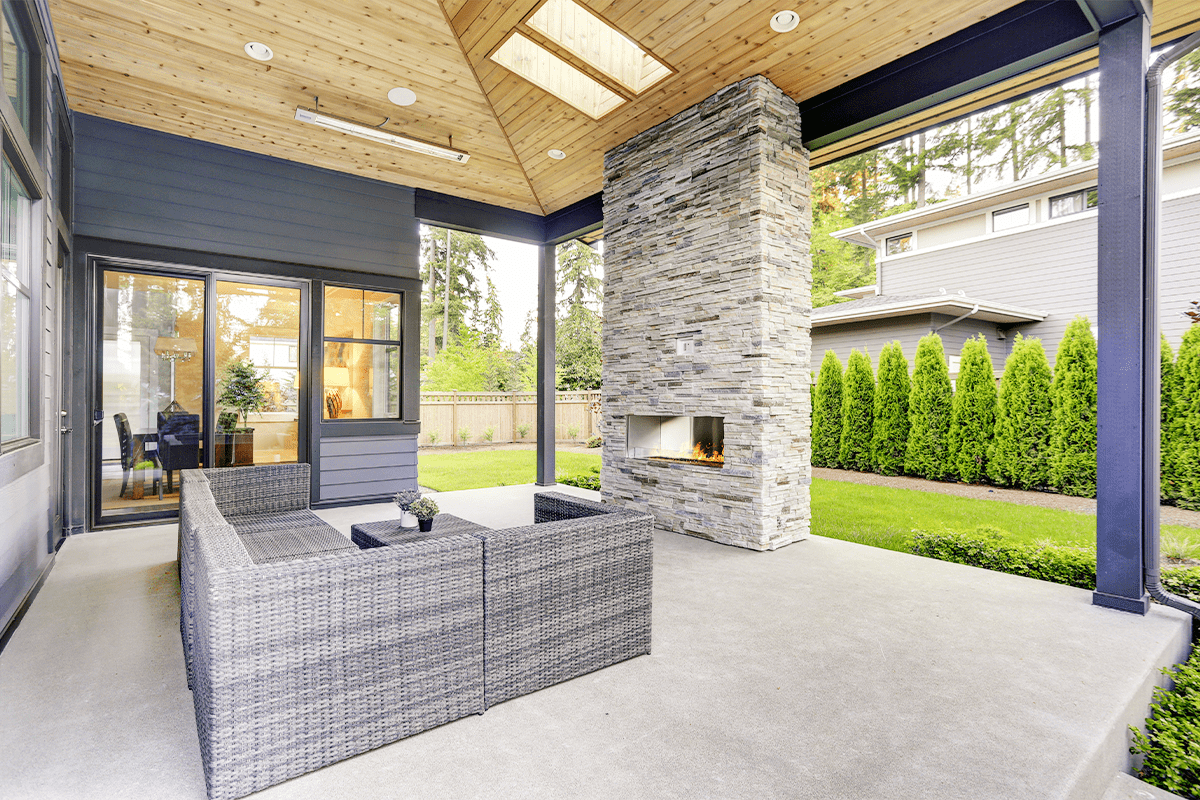 While summer vacation plans are still on hold for millions around the world, many homeowners have started diverting their attention away from tropical beaches. Instead, they have started focusing their efforts into transforming their existing backyard space into their very own, oasis-inspired home paradise!
As temperatures continue climbing and the official start to summer approaches, there's never been a better time to upgrade an existing outdoor living space for the summer, or to redesign whatever excuse of a backyard you currently have into a space you'll never want to leave!
Regardless of the state of your backyard, we want to make sure you're equipped with the hottest outdoor living design ideas before summer arrives. So without further adieu, here are 3 must know outdoor living design ideas to consider for your backyard paradise!
Outdoor Lighting
Despite the longer hours of daylight in the summer, as the sun eventually begins to set, you'll want to make sure your outdoor living space is equipped with proper outdoor lighting. Effective outdoor lighting not only allows you to enjoy the luxuries of your outdoor living space far into the night, but works to create the most enchanting backyard atmosphere imaginable!
While basic garden lights sort of get the job done, natural gas tiki-style torches are one of the hottest ways to tie any outdoor space together, as are outdoor fairy lights! For more information, be sure to check out our article dedicated to outdoor lighting!
Bring the Indoors Outside!
Many homeowners are looking for outdoor living spaces that provide all of their indoor amenities, but in the comfort and serenity of the outdoors!
As you move your life outdoors for the summer, it's important for your outdoor living space to simulate the comfort and entertainment found indoors. This might include bringing out some blankets, pillows, and rugs for added coziness to your outdoor furniture and patio areas. Alternatively, you might even want to bring your outdoor living space to the next level with an outdoor kitchen — the perfect addition for your entertaining needs!
Long-Lasting and Comfortable Outdoor Furniture
Investing in quality outdoor furniture is critical to any outdoor living space — especially furniture that can withstand all that Mother Nature has to throw at it!
With all the time you'll be spending outdoors lounging under the sun, it's implied that you would be doing so comfortably, right? Well, you'd be surprised by how many homeowners decorate their outdoor spaces with patio furniture, only to have to fork out more money to replace it the following year.
Whether it be from sun damage or purely out of discomfort, when purchasing your outdoor furniture, be sure to take your time and do some research to avoid future problems. Of course, you'll want to make sure your furniture aesthetically compliments the design of your outdoor space. However, it's also important to ensure your selection is both comfortable, to accommodate all the time you'll be spending on it, and durable, to last you through all four seasons for years to come!
Conclusion
With the upcoming summer set to be a scorcher and the increased amount of time you'll be spending at home due to travel restrictions, now is the perfect time to begin thinking about how you're going to beat this year's heat. Lucky for you, outdoor living spaces make for the perfect excuse to spend more time outdoors and fall perfectly in line with provincial health guidelines!
For more outdoor design tips and advice from The Gas Guys, be sure to check out our other articles.