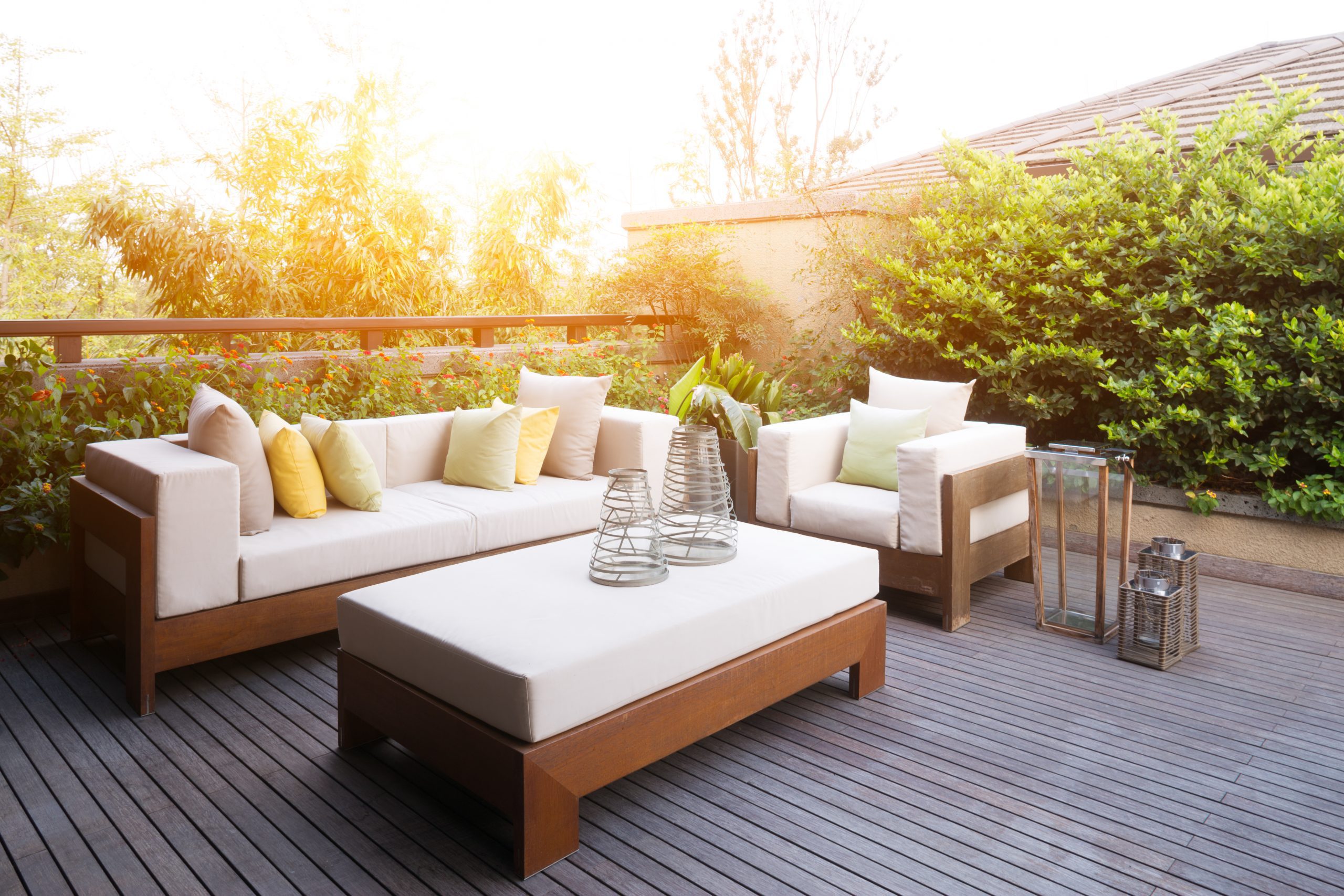 The layout and design of your outdoor kitchen should never deter you from wanting to get out of the house and enjoy the beautiful summer weather! In fact, if you feel like you haven't been taking full advantage of your outdoor living space, then now might be the perfect time to start reimagining the design of your outdoor kitchen space!
The summer days are limited and there's no reason you should ever waste a day outside because of the grunginess and outdated feel of your outdoor kitchen. Whether you're rethinking the design of your entire backyard or simply looking to make some upgrades, here are three of our top outdoor kitchen design tips to enhance your backyard living this summer!
Rethinking Your Outdoor Kitchen To Elevate The Value Of Your Entire Outdoor Living Space
The outdoor kitchen is often regarded as the heart of every outdoor living space. For this reason, the design and overall layout of your outdoor kitchen can hold a lot of influence over the atmosphere of your entire outdoor living space! 
While outdoor kitchens are unrivalled in their ability to kick-start conversations and gather people together, creating an irresistible backyard space takes more than just upgrading your grilling appliances and tile designs. Our design tips are aimed at helping you understand the greater scope of how to create the ultimate backyard space, without having to break the bank.
     1) Light Up The Night
Outdoor lighting is essential to those looking for the ultimate backyard living space. Apart from enabling you to carry your post-dinner conversations deep into the night, well-placed lighting can truly make all the difference when it comes to making the most use of your outdoor kitchen and living space. Here are some popular backyard lighting options:
Fixed Pendant & Pot Lights – to hang eloquently above your outdoor kitchen appliance

Natural Gas Tiki Lights

– for increase luxury and late-night convenience

Natural Gas Fire Tables

– to light up every late-night conversation and barbeque

Solar-Powered Lawn Lights – for an eco-friendly and low-cost alternative
The best part is your lighting options are by no means limited! You'll be sure to find the right lighting option to fit your unique style.
     2) Create A Seamlessly Connected Interior To Outdoor Design
One of the greatest benefits of a well-designed outdoor kitchen space is the convenience of never having to run back inside to grab any cooking supplies you might have forgotten. 
Nonetheless, provided the proximity of your indoor living space, improving the connection and theme throughout both living spaces can significantly improve the overall value and atmosphere of your outdoor kitchen and living space. From bi-fold partitions to sliding doors, opening up your interior (or even your servery) is a great way to heighten the outdoor kitchen experience.
     3) More Than Just An Outdoor Grill
A common misconception about outdoor kitchens is that they're just fancier barbeques — this couldn't be less true! Your outdoor kitchen is a central hub for outdoor entertainment, but it's up to you to ensure this is the case. Working with a professional outdoor design specialist can simplify this process and help turn your outdoor living dreams into a reality.
You can take your outdoor kitchen to new heights and truly amaze your guests with the simple addition of a pizza oven. Better yet, transform your outdoor kitchen space into the ultimate sports hub with the addition of a television and never miss another game!
Making The Most Of Sumer With Your Outdoor Kitchen
With these upgrades to your outdoor kitchen space, there's no reason you should ever want to neglect your backyard this summer! So what are you waiting for? It's time to create the outdoor living space of your dreams!
For more outdoor living and design tips from The Gas Guys, be sure to check out our other articles!