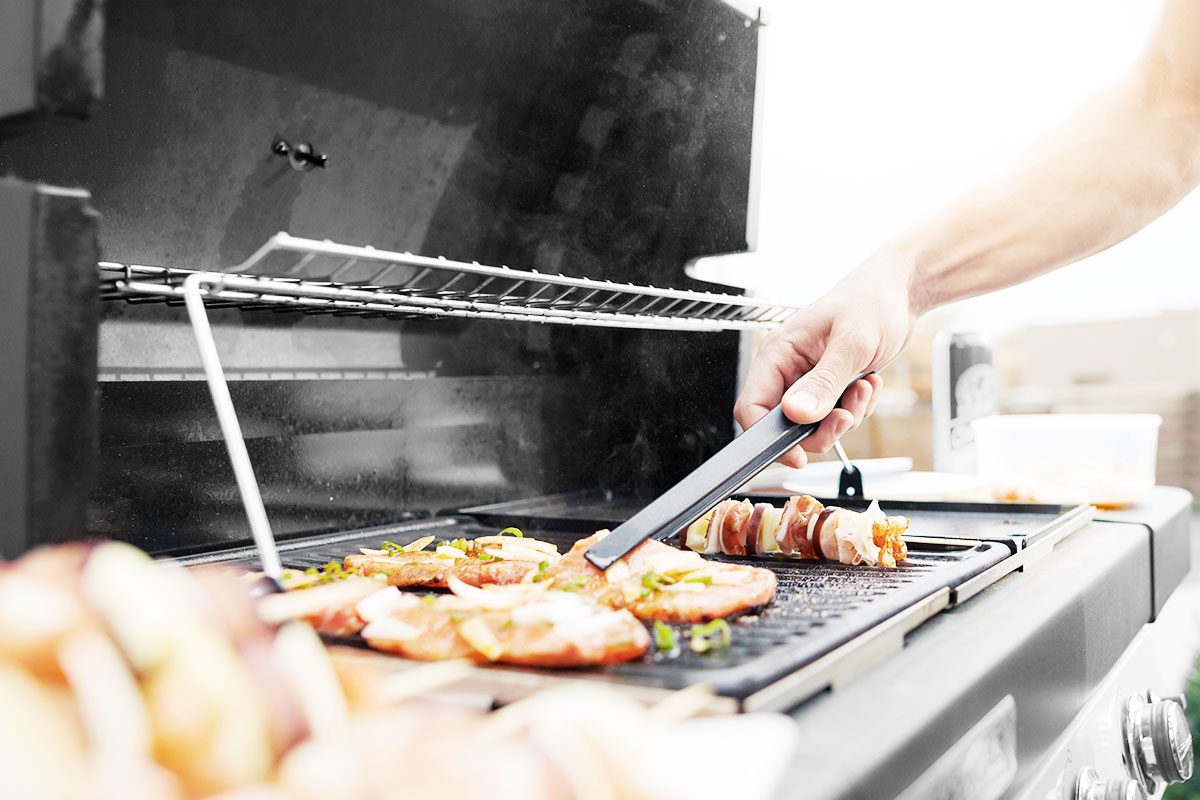 For many people, Autumn marks the end of the outdoor entertainment season.
Many people believe that the Fall season means it's time to pack up the grill. And while saying goodbye to the summer skies and finally adjusting to the cool fall temperatures can definitely be discouraging, it doesn't mean entertainment should be limited to the indoors.
If you haven't already considered an outdoor living space, then boy oh boy are you missing out!
For those in love with the idea of entertaining guests, then an outdoor living space is perfect for you. Outdoor living spaces open up a world of endless possibilities and allow you to make the most of your backyard space, regardless of whatever season it may be.
With the clear skies and the cool crisp air, Fall is all about spending time with friends, enjoying the beauties of nature, but most importantly, staying warm! The outdoor design you ultimately settle on is going to be the make or break for your entertaining experience. So to make the most out of your outdoor space this Autumn season, here are a couple of our favourite outdoor design ideas!
Outdoor Kitchens – An Absolute Must
As the heart of every outdoor living space, there's nothing like enjoying the cool fresh air while being able to cook outdoors. Whether your outdoor kitchen is fully equipped and fit for a 5-star chef, or simplistically designed for some evening skewers, an outdoor kitchen allows you to utilize your yard to its full potential.
Pizza Ovens For Entertainment Enthusiasts
Pizza ovens are considered the "icing on the cake" for outdoor kitchens. La crème de la crème! La pièce de résistance! A fully operable outdoor pizza oven is the golden addition to any outdoor space and a fiery way to liven all gathering! Apart from the amazing homemade pizzas that you'll indulge in, we guarantee you'll have the whole neighbourhood raving about your backyard!
Cozy Up Beside The Fire Table
With the temperature dropping day by day, there's no better way to set the mood for a Fall evening than with an outdoor fire table! The luxuries of a fire table allow you to bring together the family for some late night s'mores in absolute comfort. Better yet, there's truly no better feeling than coming home after a long day and cozying up beside the warmth of a fire pit over a glass of wine. Not only do fire pits fit seamlessly into any backyard, but they'll simultaneously increase the overall value of your home! — Talk about backyard dreams!
Endless Design Opportunities!
With so many customizable options available, it can be hard to decide on exactly how you want to build the perfect backyard living space! But we hope that some of these ideas can help make those decisions a bit easier! For more information on how you can design your dream outdoor living space, be sure to check out our other articles!