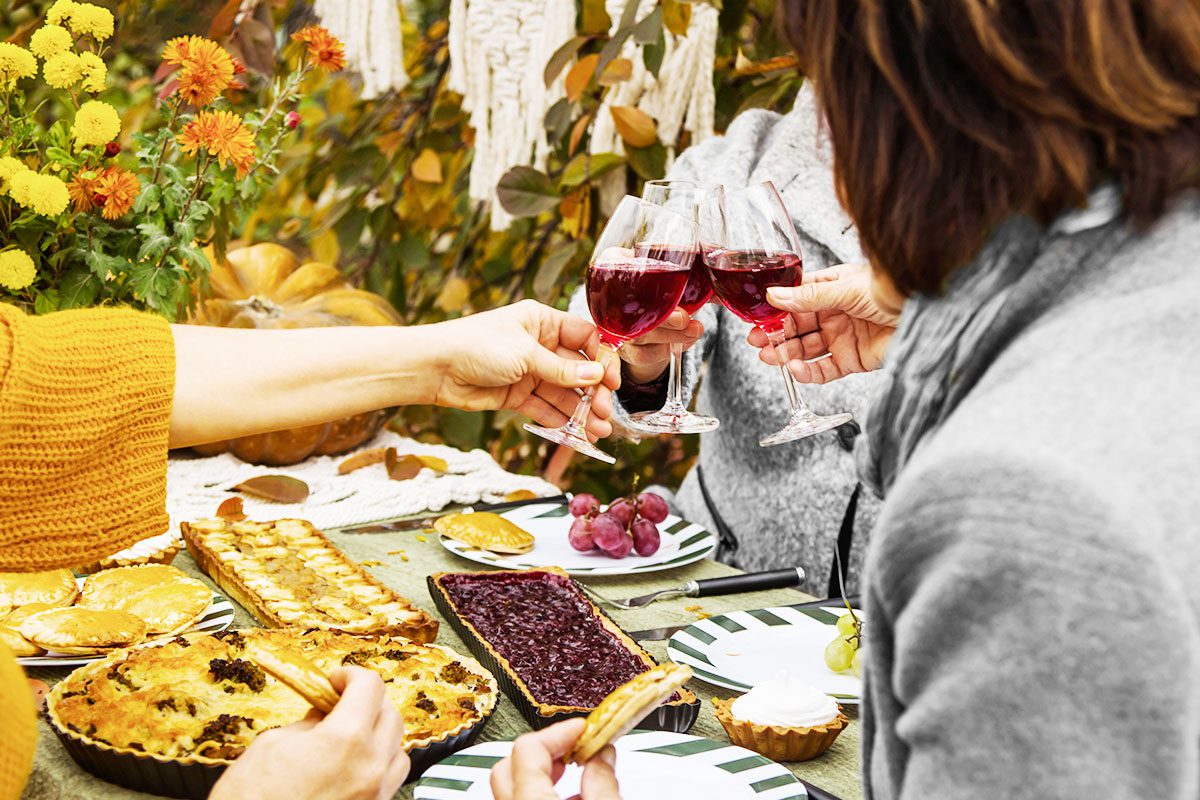 It's no doubt the Fall season has brought with it some cooler temperatures. Days have grown shorter and mornings have become colder… But this shouldn't deter you from braving the great outdoors!
The Autumn season has its many wonders. Everything from the everglow of the colour changing leaves, to the glorious seas of orange covered pumpkin fields. But it's always the cloudier skies and rainier days that seem to label the Fall season as "a time to be indoors"; or worse yet, a time to cease all outdoor living and entertainment! However, we beg to differ.
There's still plenty of time to take full advantage of your outdoor kitchen and living space before the winter season rolls in, and with just the right outdoor design tips, we guarantee you'll be happy you didn't pack-up the grill.
The Perfect Time For Outdoor Living
The Benefits Of Outdoor Entertainment
There's no better time than the Fall season to cozy up around the fire table to reminisce on the past with old friends and family. Better yet, round up the kids and tell spooky stories under the enchanting night sky, knowing everyone is protected from the warmth of the fire pit. If you don't have one already, fire tables and fire pits are the perfect additions to any outdoor living space; opening up endless opportunities for hosting others. Be sure to check out our other posts for more tips and information on how to choose the right fire table!
Socially Distanced COVID-19 Gatherings
Outdoor living spaces are perfect for socially distanced gatherings. Utilizing all that your backyard space has to offer allows you to prolong patio season. So sit back and relax with friends over a glass of wine in the peace and safety of your own home. Just be sure you're following all municipal guidelines!
Cleaner Kitchens
With an outdoor kitchen, there's no need to worry about stinking up the house or filling your interior with grease. We'll help you design the perfect custom outdoor kitchen, ensuring that everything you could possibly need is conveniently arranged to be at an arm's length away. It's time for cleaner cooking spaces, in the freedom of your backyard!
Of course, it's not like there's going to be absolutely zero cleaning to do, but with an outdoor kitchen, there truly is no use in crying over a bit of spilled milk. Focus less on the kids ruining the indoor carpet and simply enjoy the crisp Autumn air.
If you are planning a special addition to your home for the autumn season, our team at Gas Guys would love to help! Send us a message and bring your dream backyard project to live today.