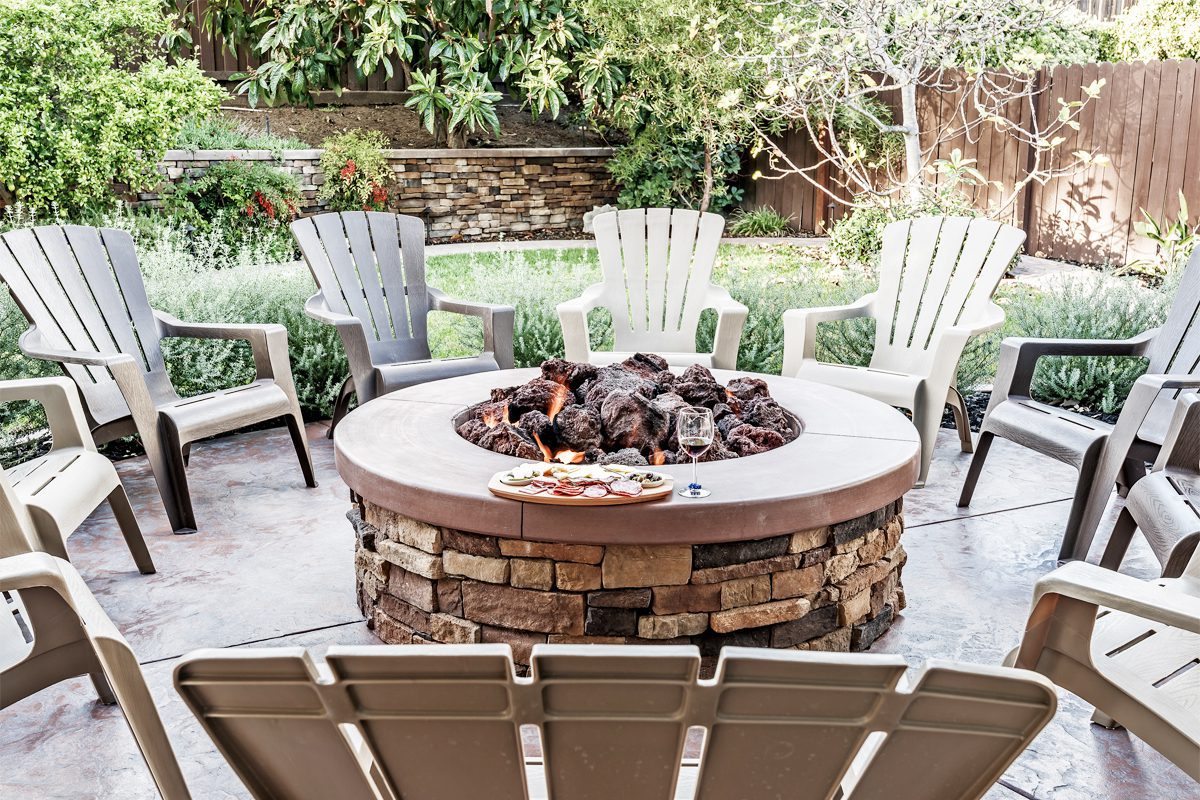 The snow covers are off, the winter debris has been swept away, and the gas lines are back on. With nothing but warmer days ahead of you, the outdoor living season is officially back in full swing. Spring has arrived! 
If you've always dreamed of transforming your unused lawn area into the ultimate backyard living space, then there's no better time than now to begin designing your outdoor paradise. While we've already covered thousands of reasons why YOU need to consider an outdoor living space and kitchen, we can all agree that times are changing, and so are backyard design ideas. What might have been in fashion 10 years ago might not exactly be as "in style" today.
So, whether you're brand new to the outdoor living scene or a seasoned veteran, we've prepared some of our top Spring outdoor living design ideas for 2021. These are to help get you started with your initial design ideas, and to help existing outdoor living space owners see which amazing additions can be made to spice things up!
Designing The Dream Outdoor Living Space 
Outdoor Kitchens – The Pinnacle of Every Backyard
In recent years, outdoor kitchens have skyrocketed in popularity. And with home lockdown protocols for the pandemic still in full effect, the demand for outdoor kitchens has actually increased at an even faster rate than past years! 
Whether you're working with tight spaces or have the whole nine yards of your backyard to design within, an outdoor kitchen is an absolute must-have. For many, the outdoor kitchen itself often becomes the "heart" of backyard living spaces, especially with their limitless customization options. Apart from the practicality of cooking outside to avoid greasing up your interior, outdoor kitchens act as the source for family and guest entertainment! If you're still not convinced, be sure to check out our other articles on why you absolutely need an outdoor kitchen, including how they can actually save you money! 
Fire Tables and Patio Heaters – For Every Late Night Conversations
A defining purpose of every outdoor living space should be to get you out of the house and into the great outdoors — and a beautifully designed patio space can make staying outdoors the most addictive thing ever! 
If you're currently deciding on how you want to design your patio space, or how you could bring an existing outdoor seating area to the next level, then considering a fire table might just be for you. 
Fire tables are a perfect way to turn any dull patio or seating space into the most attractive area of your backyard. Nothing can compare to transitioning from the kitchen after a filling meal to relaxing by the warmth of a fire table with your friends and family. And if open flames aren't exactly your thing, then patio heaters are another outstanding way to keep you and your guests warm and cozy as you reminisce on the past and talk deep into the night.
It's ever too late to build your dream backyard or to renovate your current outdoor living space. The beginning of Spring marks the start of backyard gatherings and family barbecues — and with nothing but warmer days ahead, you should be treating your backyard as an escape to paradise, not just some other dull area of your house.
For more outdoor living design tips from The Gas Guys, be sure to check out our other articles.